With Mon Tro Breizh®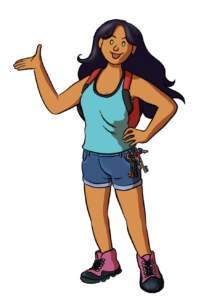 How could you resist to the walking call from "green" or "rediscovered" paths ? We work on a 1500km itinerary, jointly chosen with the Brittany's institution we gather. We represent a whole project, here to enhance and dynamise our territories, giving the best Brittany's highlights to the hikers…Everything made in Brittany !
The Tro Breizh® with Mon Tro Breizh® the extraodinary gathered in walking paths…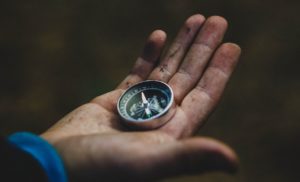 The extraordinary of an associative project…
From 1994, the "Les Chemins du Tro Breiz" association allowed thousands of pilgrims to rediscover the ancient loop. A real experience to live, every summer or all year long !
As time goes on flies by and we've realised that paths used weren't so usable, (mostly because of storms…), markings were old or non existent. Many political things also changed and the Tourism Authority has been transferred to the County Council,  contact people changed, the recommended accommodations' list was pretty old and we missed further services, as carrying your luggage whilst you are walking. For a long-term adventure, we needed more interactions, (local villages, hosts, restaurants' owners, tourism professionals…).
That's how the association Mon Tro Breizh was born…The "Les Chemins du Tro Breiz" association still exists, organising the summer edition of our pilgrimage, but, working jointly, Mon Tro Breizh ® has a unique goal :  organising, developing and creating the Tro Breizh ® permanent itinerary.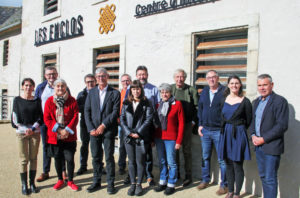 A collective and extraordinary brittain adventure…
For their beloved Brittany, Bretons know how to gather energy ! Their territory is anchored in their DNA…So when the association Mon Tro Breizh came up with this new project, everyone followed and wanted to be part of it ! Even if it's an association, the Tro Breizh®'s permanent paths is an everyday work: walkers association, villages, County Council, destinations, departments, regions…
The extraordinary of a journey inscribed in territories…
A 1500 kilometers' loop is not a project to carry all alone…
The secret ? We work, and we work really hard jointly with County Council. The main goal is finding a matching point between our wishes and local villages projects…Being coherent with the previous paths, offering landscapes, Cathedrals, Chapels, fountains, Manor houses and castles…
Because we do it together, we carry it together and everyone is part of this project. Working on this hiking loop means being part of a long-term project. Our local villages will take care each path crossing their territories, offering walkers a marking, made thanks to specifications, thought together.
The extraordinary of a Brittany which shows itself…
The GR34 ® offers a magnificient Britanny, all blue…If theTro Breizh® allows each of you to discover your own path, Mon Tro Breizh® gives you the opportunity to go further, inside the mysterious Brittany, all green which beats in every Britains' heart…The Tro Breizh® is a journey between earth and sea, between  sea spray and dew, because wrap up the loop is a way to see the deep Brittany's soul !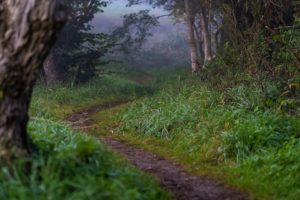 Alive paths…
There is life on our paths ! Hosts, restaurants' owners, luggage's carriers, stay organisers…Everything is made for you to walk lightly !
There is life to share on our paths ! There is always something which is happening, and the common meetings make the Tro Breizh ® extraordinary. Have a break, chat, understand, observe, take your time and give a little part of you to others…
An extraordinary loop to wrap up…
You won't go anywhere, you won't arrive anywhere, you are probably going to round and round…
This is our Tro Breizh ® ! The journey is inside you…The Tro Breizh ® is a huge Troménie, an inside loop for SENSE seekers, a s much as a real Britain hike.
Your departure place in the same place than your arrival…What a journey between these two points ! And you can count on the Nine Founder Saints to be with you, all along your path :
With Paul  Aurélien, burn everything which retains you, be free of every burden you carry, help others and listen what resounds in you…
With Tugdual, make your own choices, believe and trust yourself…
With Brieuc, become protective of others, be generous, pay attention to your relatives…
With Malo, push you limits, make the impossible…possible, be part of your life adventure, find your own paradise, be daring…
With Samson, chose the right side, fight against the evil, take the inside paths, be a healer for the others and take care of your soul…
With Patern, be silent and start an introspection to rediscover yourself…
With Corentin, everyday something new starts, nothing is final, nothing is never lost, every loss is a new beginning…
With Melain, be inventive, miraculous and dare…
With Clair, stay up, be flexible and strong at the same time, shine…
With the 9th founder saints,  discover a historical Brittany, proud,  innovative, becoming more Breton than Brettons themselves !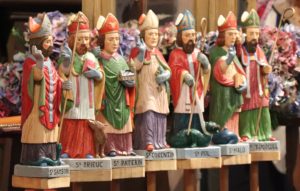 Extraordinary paths reaching freedom…
Mon Tro Breizh ® it's, before anything else, what you will do with it… Tro Breizh ® in a spiritual or sportive way, Tro Breizh ® alone or with your friends, Tro Breizh ® in one shot or little by little for 10 years, Tro Breizh ® patrimonial or gourmand, Tro Breizh ® with your sleeping-bag or in hotels, Tro Breizh ® for hiking lovers or lazy walkers, Tro Breizh ® for everyone and every age…No matter you won't be back home being the same !
With  Mon Tro Breizh®,  be extraordinary